My Student Paramedic Placement in Mexico – Frances
Published on Wednesday 29 May 2019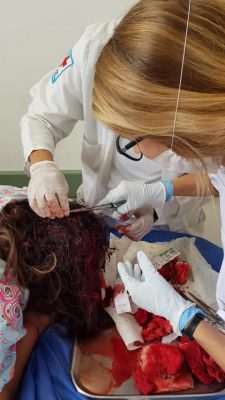 I began my 4-week Global Medical Projects (GMP) student paramedic placement on the 11/1/19 in Guadalajara (Mexico) after an orientation to the hospitals, ambulance services and a few Spanish lessons. The first week I worked in the Green Cross (South) emergency department and conducted health status assessments, practiced IM injections and IV cannulations, administered medications and learnt how to suture under the supervision of the qualified nurses and doctors. There was a vast array of medical and traumatic patient presentations I experienced including: a deep tendon laceration from workplace equipment, a basal skull fractures from a physical assault, respiratory emergencies including acute exacerbation of asthma and more.
My second week I worked on the Green Cross (South) Ambulances alternating between 8-hour day and 12-hour night shifts. During my ambulance placement at Green Cross (South) ambulance service I worked under the supervision of paramedics and firefighters on a patient that had been ejected 30m from his car. The car was completely destroyed, and he was said to have been travelling 100km/h before the crash. I utilised key skills such as C-Spine immobilisation, appropriate extrication and then conducted a thorough head to toe and medical examinations on route to hospital. During a couple of night shifts we also attended gun shot victims that were deceased on the scene and confirmed death. At the Green Cross ED I also assisted the doctors and nurses in intubation and ventilation of a 1YOF with a head injury that began to have seizures and required sedation. I ventilated her from the Resus room to the major hospital under the doctors supervision.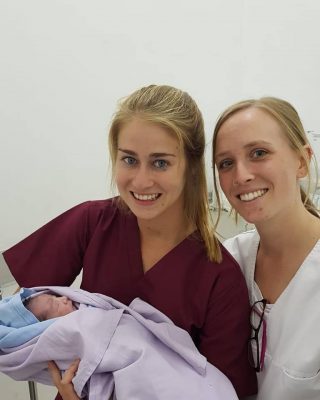 During my third and fourth week on placement I worked between the Red Cross (North) Ambulance service and in a small rural Red Cross emergency department in Toluqilla (located outside Guadalajara, Mexico). During my time at Red Cross Toluqilla we had an imminent birth and I assisted in delivery of the baby, placenta and neonatal resuscitation. I also treated two factory workers that suffered facial burns in a confined space when a machine exploded while on shift. I assisted monitoring these patients and conducted the burns appropriate treatment before they were transported to a major hospital. On my final shift at Toluquila I also had a 30YOM with 18 stab wounds present while I was working. Part of his stab wounds included protruding abdominal contents and a sucking chest wound. Under the supervision in the resus team I assisted taking vital signs, the head to toe examination and interventions keeping him stable until he was transported to a major hospital.
I had an incredible experience during my 4-week paramedic student placement with GMP in Guadalajara, Mexico. Between the Red Cross, Green Cross ED and ambulance services as well as the Toluqilla ED I practised a lot of key skills and competencies from my own personal skillset in medical and traumatic emergencies. The hands on experience I received was invaluable and I feel has accelerated my understanding of critically injured and unwell patients.
Great job Frances! Find out more about our Student Paramedic Placements in Mexico