Published on Monday 24 October 2016
My Pre-University Hospital Experience
Katie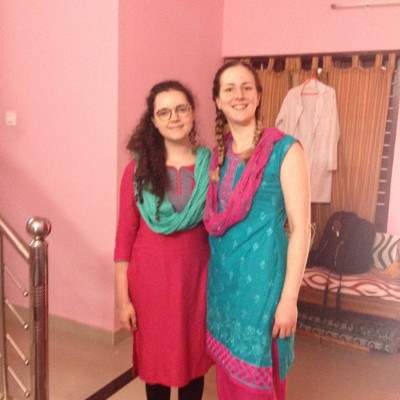 Over the summer I travelled to Trivandrum, India for a two week pre-medical placement with Global Medical Projects. I was eager to gain more hospital work experience and the opportunity to observe a foreign healthcare system really appealed to me.
Leading up to my trip I was very nervous and found the thought of travelling by myself to an unknown city, far from home rather daunting! However, there was so much support from Global Medical Project's staff, particularly the coordinator Kevin Dynan. Any concerns I had were addressed and questions answered, ensuring that I was fully prepared for the adventure ahead.
Before I arrived in India, Babu the director who is based in Kerala had already received my CV and from this he organised all of the hospital placements for me, according to my interests. On arrival in Trivandrum airport, I was greeted by as friendly staff member who had arranged transport to take me to my accommodation. The Volunteers house is comfortable and well equipped, I enjoyed relaxing on the balcony in the evenings after placement.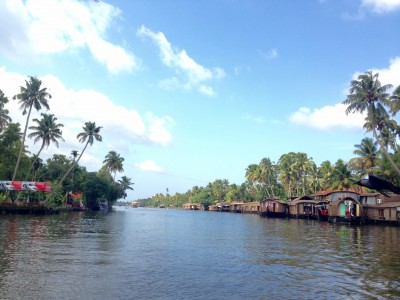 In India I experienced a number of medical specialties. I spent most of my time in the NMS Mission Hospital where I shadowed consultants and nurses who were very accommodating, answering any questions I had and explaining patient illnesses.
The highlight of my work experience was the A&E department, where I developed great friendships with the staff, who were very passionate about their work. I witnessed some intense medical emergencies, including a Cardiac Arrest and an epileptic seizure. I loved learning how to take an ECG of a patient's heart and to identify an abnormal rhythm caused by a myocardial infarction.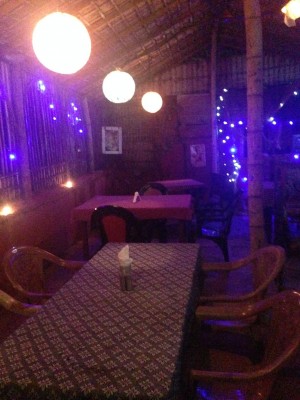 I also had the opportunity to volunteer at the Palliative Care Charity called Pallium. I got to join the medical team in their home visits of rurally placed patients who didn't have access to a hospital. It was exciting travelling in the 4×4 jeep on narrow dirt tracks with stunning scenery of backwaters and coconut trees all around. We delivered essential medication, bandages and food to rurally isolated patients and it was so rewarding to see how grateful they were for our support. Many of the patients had type 2 Diabetes and it wasn't uncommon to see amputations and diabetic bed sores. At the end of the day, the medical team treated me to some traditional indian snacks and coffee in a local Restaurant.
I volunteered in the leperosy clinic, helping post-surgery patients with muscle exercises. My wish to experience Genecology is India was also fulfilled. Not only did I get to shadow a senior gynaecologist but I also had the opportunity to see an emergency Cesarean Section and care for the premature babies in the Neonatal Ward.
At the weekends we had free time to travel. My favourite experience was visiting a region called Alleppey, which had some of the most beautiful backwaters in the world! The group hired a houseboat and we got a guided tour of the area, I didn't stop taking photos as everywhere was so beautiful. We even got to stop off along the canal and buy fresh coconut milk from a local and take pictures with his pet Falcon! It was a great opportunity to get to know other volunteers and we really bonded with each other. If you like to experience weird and wonderful foods, then India is definitely the place for you! At the weekend we were spoilt for choice as where to eat dinner, and price wasn't an issue as the average feast cost us about three pounds each! At the volunteers' house, "Chef Babu" ensured we didn't go hungry and made some really delicious meals for the volunteers coming home from placement. My favourite dish was Samba, served with an indian pancake called a Parotta.
In all, my trip to India was a once in a lifetime experience and I would encourage anyone interested in gaining work experience to take this unique opportunity to explore another healthcare system, an exciting new culture and make new friendships in the process.
To follow in Katie's footsteps, find out more about our Pre-university hospital programs in India here