Published on Wednesday 28 March 2018
My Frontline Ambulance Attachment in Mexico
Kaylin's blog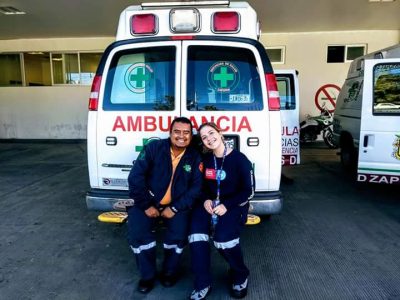 When I completed my FREUC 5 Diploma course I was ecstatic. Being only 18 years old, I saw tons of doors open right in front of my eyes. The first thing that came to mind was the fact that I had to do 750 voluntary hours before receiving my diploma and that's where GMP comes into the picture.  Global medical projects has a fantastic 12 week package especially for those who need to do their 750 hours. That's when I thought to myself "Mexico…Why not!"
Leaving South Africa for the first time by myself was definitely a scary experience. However, once I saw the friendly eyes of Luis, a GMP employee, right on time to pick me up from the airport I felt at peace. That was only the beginning. After the pleasant car ride and a crash course history lesson on how tequila is produced I got to meet my Mexican family.  Gloria…oh Gloria, my Mexican mommy who never let me walk around without shoes made me feel as if I was part of the family. I was even offered to participate in weekly dance parties that she had at her house. Gloria's food will forever be a part of my heart and unfortunately my stomach as well!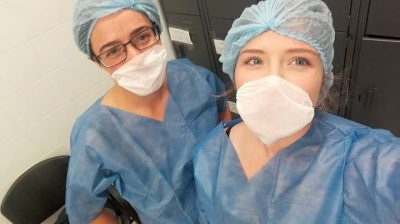 Starting my first shift at Cruz Verde Zapopan gave me butterflies in my stomach.  I've never had to go to an emergency room myself, let alone work in one. For a week I did 6 hour shifts of blood sweat and tears (literally) of learning how to suture, cannulate, pump stomachs and give medications. The medical staff even let you attend and participate in surgeries if they think that you are fit to do so.
After my first week I got to move over to the ambulance crew. I was a little nervous bringing out my FREUC 5 book that had to be signed after each shift as I really didn't want to be in the way or a bother to anyone. Luckily everyone understood the necessity of logging hours and happily obliged. I was basically told that I could work as many or as little hours as I like as long as I reached the minimum requirements. The shifts run from 8am- 2pm, 2pm- 8pm and then a full 12 hour shift overnight. I however jumped at the chance to gain as much experience as possible.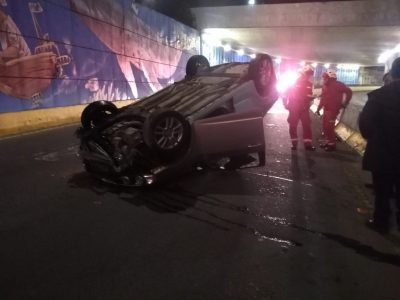 One great thing is you will never get hungry because Mexican paramedics love their taco runs! They know all the best places on the block even if it's at 3am you will always be able to find some open taco stand waiting to serve you. While on shift I had exposure to the following: car accidents, suicides, hit and runs, gunshot wounds, sick babies and many construction accidents. The beauty about volunteering in Mexico is that even if you have minimal experience beforehand, they are always happy to teach you whatever you would like to learn and let you actually apply your skills out on road. You definitely will not feel like a waste of space as the paramedics are very inclusive and want you to be as hands on as possible.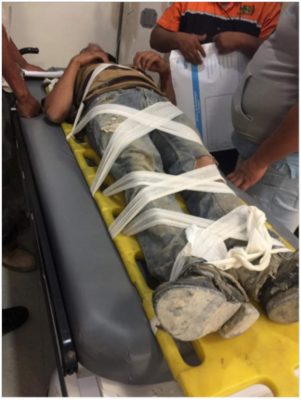 Besides the actual paramedic part, you will make friends of a life time. The paramedics at Cruz Verde and Cruz Roja want to get to know you and show you around their city which they are all very proud of. They are used to us clueless, non Spanish speaking foreigners arriving and participating in the program. For them it is an experience as well because they constantly are wanting to learn new things that you could perhaps show them to make their job easier. Guadalajara is a beautiful city with tons to offer you (my personal favourites were the night clubs and bars).
Being a FREUC graduate, I recommend Mexico for everyone on the fence to go for it! As long as you put in the effort to pitch up to as many shifts as you personally know that you have to, they will happily sign your book and support you along your journey.
Just a few tips for those of you who are going to Mexico:
Ubers aren't the cheapest things around but are your safest form of transport to and from work. Make sure you budget enough money in for it and try share lifts with the other volunteers because the chances that you're staying in the same house or street as them are very high.
For the FREUC students, the patient reports at the back of your book, PLEASE fill them in after your shifts because you may think that you will remember everything in a couple of days or weeks… but trust me, you won't (vital signs; scenario's,ect)
Lola Lolita and Babel are my personal favourite night clubs in Guadalajara but I'll leave you to decide that for yourself.
If you can't find enough work clothes at home before you leave for Mexico please do not stress as they have tons for you to borrow at the host houses in all shapes and sizes.
Try learn your basic Spanish terms and greetings as it will get you a lot further than you think.
TRAVEL, I know your prime focus is to volunteer but just give yourself a weekend or two to go to Tequila or Chapala, it is worth it.
Last but not least, don't expect your placement to be like Narcos. You will be safe.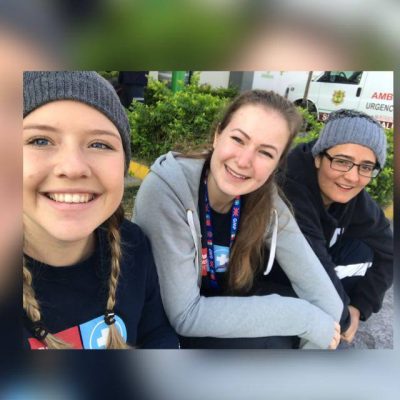 Great work Kaylin! FREUC 5 graduates can complete all or part of their 750 hours practical frontline ambulance experience with us in Mexico. Realistically, 750 hours can be completed in 12 weeks. Placements are available throughout the year and start every week on Fridays. Find out more about the Emergency Care Practicum Program