Published on Friday 22 September 2017
My Radiography Elective in India
Riad Harrar
In my final academic year in Diagnostic Radiography we are encouraged to take an elective abroad. I decided to go to India for 3 weeks with the hope of seeing how the culture, funding and general standards differed to the hospital I trained in. I also wanted to experience healthcare done in a different way to see if there was anything I could take back which developed my practice. I certainly can say it was an eye-opening experience . I met so many nice people and seen things I would never have seen back in the UK. I went with 2 other students from my university.
Preparation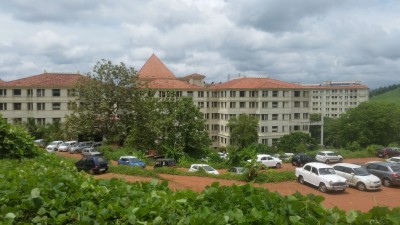 I chose Global Medical Projects over a couple of other organisations because I had read nothing but positive reviews. Also the pricing is much more affordable and quite frankly better value for money. I gave Kevin a ring who settled a few things for me before I went. I have Celiac disease which means I can't have anything with (Gluten) wheat, barley or Rye in, I have to take measures to prevent any possible cross contamination as it can make me very ill. Well Kevin did all he could to find out whether I could be accommodated at the hosts house, which I am very thankful for. Once I made my booking an account was setup on the projects webpage which provided lots of valuable information such as things to do in and around the area, information on the currency and most importantly the visa information. This was invaluable as you will probably require a visa for India.
Placement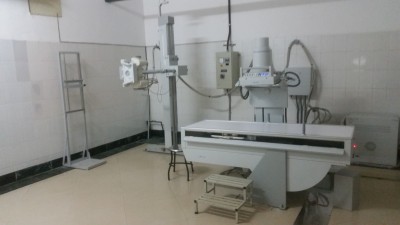 My placement hospital was at Sree Gokulam medical hospital in Venjaramoodu which is just outside Trivandrum. The hosts house was literally a 3 minute drive away which was convenient. On the first day we were introduced to everybody involved with students in the hospital. We were given a tour of the hospital which was absolutely huge!
I got the opportunity to see many procedures not commonly performed in the UK such as IVP's and many contrast enhanced studies. There are 2 CT scanners, one is a state of the art 128 slice CT scanner. There is one Siemens 1.5T MRI which was kept busy most days. There are also 2 ultrasound rooms with a constant work flow. All the staff were very welcoming and friendly and are keen to learn what they can from you.
Generally you will work with another radiographer and possibly a couple students. General x-ray is exciting to work in, a wide range of examinations are requested such as x-rays for the flu…..and using one cassette for both views. The hosts will usually make you a packed lunch for work which was tasty, or there are many tasty food outlets in and around the hospital to choose from. You will never be too far away from nice food in India
Accommodation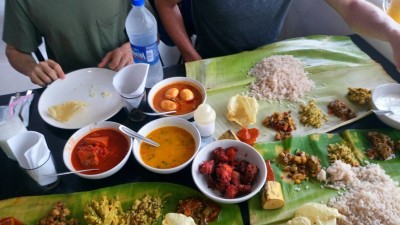 When I arrived in Trivandrum I was met on time at the airport and given a local sim card to communicate with people when needed. I was taken to the door step of my host (Babu) who met with a cup of chai tea. The house is great, there are actually two, one across the road from the other. You feel as so you are in the middle of the jungle. There are banana, mango, jacksfruit and coconuts growing literally on your door step. The host is called Babu he is a genuine, hard working guy. Always has a smile on his face and will do anything for you, very accommodating. You are made to feel at home from the second you walk through the door. The food provided in the house was really good, not once did I get glutened! Breakfast, snacks and dinner was provided. Lunch was usually at the hospital.
My room had an ensuite shower/toilet. Generally there are three beds to a room, with males and females separated, the rooms were spacious, there were fans to keep you cool and the beds were pretty comfortable as well. The house is well kept and is clean. The toilets in the house and some in the hospital are western style. There is wifi available throughout the house. The best part of the house is the balcony on the first floor and the roof terrace, the views of the canopy are nice and it is a nice place to socialise with others in the house after work.
Support
Babu the host was there every step of the way, if you needed anything from the shop he would grab it for you, he would take you to work in the morning and pick you up from work. Babu seems to know everyone and has contacts all over the place, he was able to arrange transport for us, recommend us hotels and places to go eat and sites to go see. There was always someone in the house if you needed them.
Travel and things to do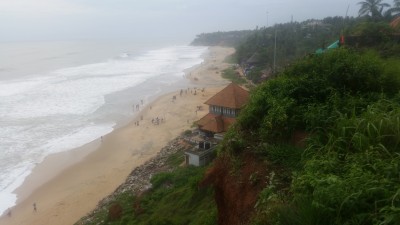 Kerala is a site to behold! Trivandrum the capital city of Kerala has some temples you can go see. There are some nice places to eat in the city, you can get your ayurvedic massage. Not for the faint hearted! haha.
There are the infamous backwaters which are just beautiful. After a week of working it was awesome to head up to Allepey (back waters) by train, the train journey itself is an experience. The back waters were so calm, such a contrast to the busy roads and so many people! You get to see people living by the river's edge, diving and fishing with their bare hands.
I also took a trip to a little hippy town called Varkhala, it is by the coast, the beach is not suitable for swimming but it is an amazing place to go spend the day. Lots of things going on, kids playing, other travellers. There are plenty places to eat. You can rent scooters and explore as far as you want as well.
My most favourite place to visit on my travels was a place called Kumily in the Western Ghats mountain region. A different world. There were jungle treks, jeep safari, local chocolate factory! They grow a lot of tea amongst other things in the mountainous regions.
Whichever place I went there were opportunities to meet other travellers or western people, some places less so then others but I think that is what made the experience.
Great job Riad! To follow in Riad's footsteps, find our more about our Radiography Placements in India