Published on Tuesday 16 October 2018
Remmie's paramedic project in Mexico
It's been several months now since my trip to Guadalajara, Mexico, which was an unbelievably life and career changing experience. Every day I still reflect upon my time in Guadalajara, the home of my paramedic opportunity. At first prior to my 4 week trip I was a little hesitant in making my way over. I stopped thinking about all the 'cons' and focussed on the 'pros' of such an amazing opportunity that I knew would benefit myself and my passion for the prehospital environment.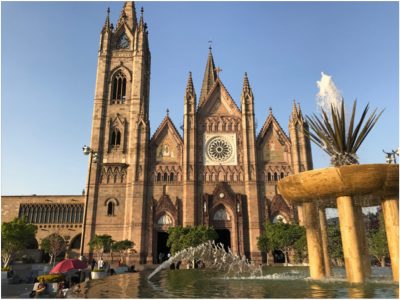 Whilst feeling a little hesitant without talking to my friends or family first, I expressed interest online. Within hours Kevin from Global Medical Project (GMP) contacted me despite the time difference between Australia and the UK as he wanted to connect with me at a time that suited me best. After a great in-depth conversation with Kevin I booked the dates for my project and the following day I booked my plane ticket to Guadalajara. Despite the fact it was going to be a long journey there, I knew it was all a part of the experience and I wouldn't change a thing.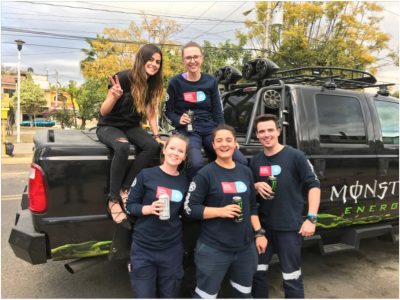 Months prior to departing Kevin and myself were frequently communicating with any questions or assistant in my preparation. I was also in contact and communicating with the coordinator of the project in Mexico (Ariel). With fluent English we were both able to communicate prior to arriving. When I arrived I was instantly greeted by a team member of GMP, Luiz, and I instantly felt comfortable in the beautiful city of Guadalajara. I arrived on a Friday evening and wasn't meant to start until the coming Monday, however I was too eager to start and began the next day in my assigned hospital Emergency Department.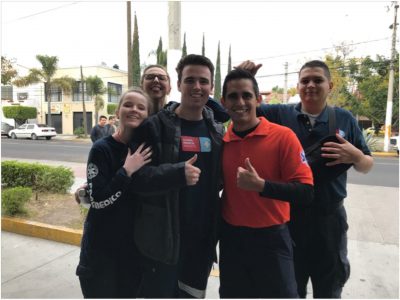 The first week of the project was spent in the 'Cruz Verde Norte Zappopan' Emergency Department (ED) and was probably one of my favourite weeks of the whole project. Not directly related to the prehospital environment, however the opportunity and experience in the ED would be something I would never experience back home in Australia. My role in the ED varied, yet if I were to describe it briefly I would explain it as high acuity nursing. My roles changed every day and the tasks and skills I practiced differed for every patient that presented in ED. I mostly did night shifts as I enjoyed doing nightshift in comparison to day shift as the jobs that came in varied significantly. Some of the cases I assisted with frequently included; Gathering and monitoring vital signs, Intravenous (IV) cannulation, Intramuscular (IM) injections, Suturing wounds from basic lacerations to difficult facial wounds which included adults and children, burn management and treatment and assisted in "resus room" cases. The staff in the ED were happy to teach me skills and provide me guidance under supervision before I was then on my own completing tasks within my scope of practice that I felt comfortable doing. If you enjoy being thrown in the 'deep end', they definitely allow you to be thrown in if you feel comfortable. In saying this, if I ever had doubts or didn't feel comfortable performing a certain skill they provided the support and assistance when needed.
Another reason why I enjoyed my experience in the ED so much is because I had the opportunity to be involved in several hospital-to-hospital transfers. This involved the transfer of some very sick and critically ill patients in which allowed me to provide mechanical ventilations, monitor vital signs and administer medications where necessary. After my first week in the ED I felt comfortable around the hospital staff, fellow GMP participants and was ready for what laid ahead in the prehospital environment.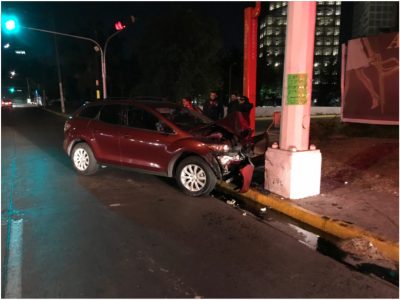 The following three weeks was where I spent my time in the ambulances that were assigned to the same hospital. I spent many days at the ambulance station without going home and surviving off 'brief naps', however this was my choice as I was so eager to take on every opportunity that came my way. Each crew at every shift I had were warm and welcoming and gave me the opportunity to perform and assist in task. What I loved the most from my time with the paramedics was the autonomy. For example, working as much or as little as you desired. For some periods, I never left the station for days as I wanted to get as much exposure and experience as I could. The range of jobs varied from the bread and butter of falls to frequent attendance of motor vehicle accidents, scooter/motor bike collision, overdoses and sadly deceased individuals. There were plenty of opportunities to practice and maintain clinical skills learnt at home. These skills included primary and secondary surveys, spinal immobilization, application of C-collars, Intravenous catheters, complex extrications of some patients and the list could go on forever.
I felt as though I got the most out my time with the paramedics and was constantly busy, with periods of time being super quite like anywhere in the world.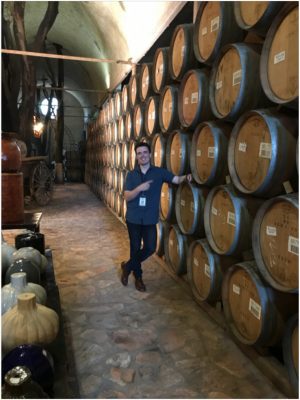 Steering away from the working side of things, what made this trip so good was everything else outside of working. Firstly the culture is beautiful, everyone was friendly and made you feel welcomed despite knowing very little Spanish. The food was incredible, if you love cheap taco's that taste amazing you're going to love this country. The main thing that made this trip the best was the local people I worked with and all the other GMP participants that were also there. We had all come across from different places around the world, and despite this we all had one goal in mind, and that was helping others. The friendships and people I met made it a truly unforgettable trip.
In concluding my reflection on my experience volunteering in Mexico, it made me realise how lucky I have it in Australia when it comes to healthcare. Going on this experience only made me realise having a healthcare service is a privilege, not a right. For example, if you were hit by a car walking, the driver would drive off having no sense of life and you would be lucky to get an ambulance at all. I found every patient very thankful and happy about getting medical attention, because they appreciate how lucky they are. There would be nothing I would change about my journey, the organisers were fantastic, the workplace was awesome and the people were the best. The only thing I would do better in future would be more prepared in regards to my Spanish skills. Having little Spanish did hinder some learning opportunities, but I worked with what I had like English speaker and maybe google translator to assist at times.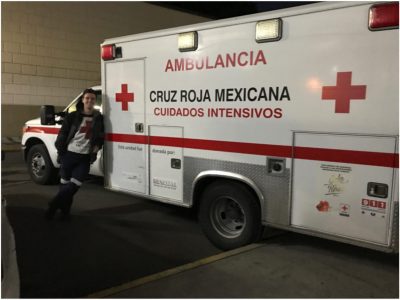 So thankyou to everyone that made this experience for what it was. If your hesitant about embarking on a challenge like this, all I can say it just do it. You will not regret it. All I can recommend to anyone is that you get out as much as you put in. So go over and work your 'ass' off and you will come back with so much more exposure and more passion about what you do.
Great job Remmie! To follow in Remmie's footsteps, find out more our Paramedic Projects in Mexico