My medical project in Tanzania
Published on Wednesday 19 October 2016
My Project in Tanzania
Jack Grierson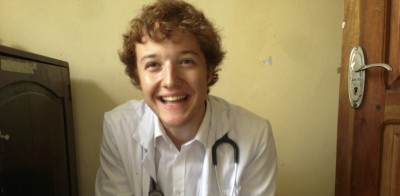 My name is Jack and I'm a 2nd year BSc biomedical science student preparing for postgraduate entry into medicine. Of the many choices that Global Medical Projects offer – I chose to take the 2-week volunteer project away in the small village of Meru, Tanzania.
The arrival
After the longest flight I've ever taken, I was thankful that the time difference in Tanzania isn't too different to that in the UK! (2 hours ahead). Kilimanjaro airport is a small airport but nonetheless – landing in a country halfway across the world can be daunting! Thankfully, due to the planning of GMP, it was organized for us (I was with my friend Luke) to meet GMP's Tanzanian contact -Elias and our host who we would be staying with – Zablon.
The trip to Zablon's house in Usa river (pronounced oosa – we were calling it the USA river!) took some time but it passed quickly as Zablon was cheerfully explaining the names of all the mountains and why they were named that way. Zablon then went on to explain how he had just got married and was excited for us to meet his new wife Pretty!
Upon arriving at Zablon's (and Pretty's) house on the Friday, Elias took our passports and photos to go and get our work visas sorted for the following week – leaving the weekend for us to settle in.
Settling in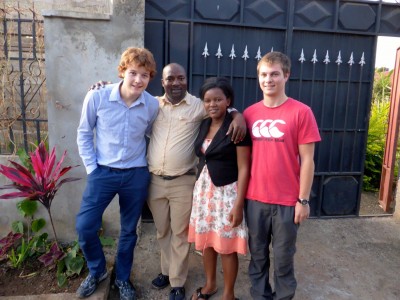 Zablon and Pretty were fantastic hosts and cooked us meals every night. I wont ruin the experience for you by telling you what they made us, but I will say that we tried some of the traditional Tanzanian dishes and they were delicious!
It wasn't long before I was given the title of Mr. Bean as I couldn't stop making our hosts laugh – part of this was because my Swahili was pretty awful and I often mispronounced words so that they started meaning very different things to what I was trying to say!
Zablon and Pretty are two of the most happy and kind people I have ever met. Zablon is an examiner for trainee teachers and pretty is a teacher at the local school in Usa near the house. Zablon and Pretty met when Pretty was training to be a teacher and Zablon was assessing her – before long they fell in love and got married. Luke and I had the privilege of watching their wedding video (which they were very proud of).
First weekend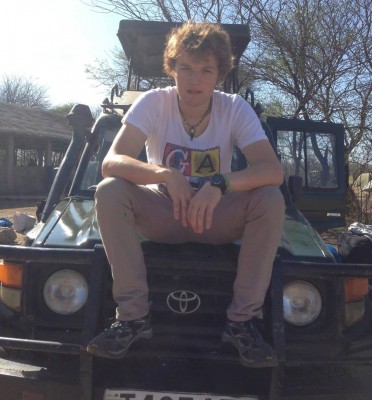 During the first weekend, Luke and I decided to rest for half of it to get over our lack of sleep on the flight, and then visit the market in Usa River. Zablon came with us to show us around and find our feet. He also showed us where we would be taking the Dala Dala (the public transport) to the Meru district hospital on the Monday. From this point onwards we could find our way round Usa relatively well.
Luke and I discovered that Mango juice is relatively cheap and tastes delicious but the chocolate was really expensive!
The Hospital Experience
Luke and I were given the choice of whatever department we wanted to work in. We aimed to cover most of the hospital's departments (there weren't many) within the 2 weeks we were there.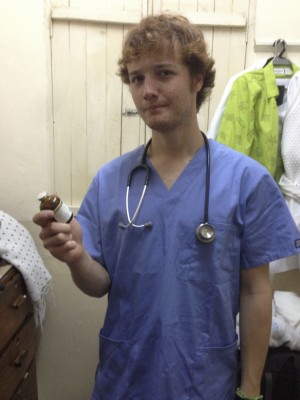 To begin with, Luke was placed in the Male ward and I was placed in the female ward. My first impression was that compared to the hospitals in the UK, the facilities (as expected) were very limited. Privacy was a luxury and had to be paid for, ward rounds and scheduled times were rarely stuck to and everyone there had a serious problem (you generally wouldn't find a local going into hospital unless it was of great importance).
Here are some of the things I saw in the female ward:
• Anaemia due to immunocompromisation – given antiretrovirals
• Secondary criminal abortion attempt – resulting in infection – Amoxicillin given
• Cervical cancer – X-ray confirmed metastasis of cancer – referred to palliative care
• Possible ectopic pregnancy – patient was 37 and had 6 children – refused pregnancy test
• Child with a broken femur – plaster casts are not available so the leg was immobilized and suspended
• PVB – with denial of being pregnant despite urine test proving +ve
• Diabetic patient with very high blood sugar
• 91 year old patient with hypertension
• A woman with a diabetic foot which was amputated – unfortunately this lead to impaired lymphatic drainage and she got generalized bodily swelling – she also had liver cirrhosis
• Psychiatric patient who had to be sedated several times but still wouldn't stop shouting – referred to psychiatric nurse
• Patient with dysentery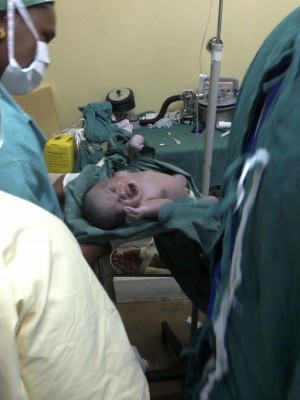 Interesting note – many women get pregnant in Tanzania due to incorrect use of the contraceptive pill. They take it just before or during the act – hence they often get pregnant.
After the female ward, I made my way into major surgery and was shocked to see that they were performing surgery with the window open!
Some of the things I saw in Major surgery:
• C-section – patient given a similar injection to an epidural – the uterus was pulled out of the body to be sutured! The baby had to be removed by C-section as it was obliquely oriented and was pressing on the aorta causing hypertensive crisis
• Total Hysterectomy – this had to be done as the patient had over 7+ uterine myomas! The uterus weighed 2.5kg and was 22cm wide!
Paediatrics was next after major surgery:
• Severe pneumonia – fluid in lungs – unable to feed – antibiotics given
• Bronchiolitis – viral infection
• Trauma above ear and Vitamin K deficiency
• Immunocompromised child – exposed to mother with HIV (placental HIV) – given antiretrovirals
• Severe burns – 50% of torso! Given ketamine to relieve pain and rehydrated – also antibiotics as a preventative measure
• Child that had drunk kerosene due to it being put in a soft drink bottle (apparently a common thing to happen in Tanzania!) – caused pneumonia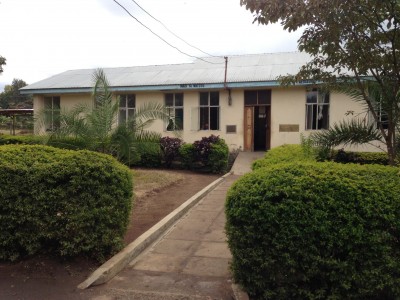 After Paediatrics I decided to spend the afternoon in Minor surgery – having said this – some of what was thought as minor surgery there could be deemed as major surgery in the UK! (I have only put in what I think are the minor ones):
• Circumcision under no anaethetic – baby was starved before surgery and then breast fed to stop crying
• Plaster removal
After Minor surgery it was the male ward:
• Spinal TB with bed sores – Anti TB drugs and dressing/rotation for bed sores (Potts disease)
• Distal 1/3 of clavicle fracture – head of humerus dislocated – caused by car accident
• Hepatic Encephalopathy – suspected Hepatitis B
• Lacerated head and swollen right eye – head x-ray taken – from car accident
• Chronic asthmatic
• Swollen leg – Elephantitis – lymphatic obstruction
• Stroke with hemiplegia
I then went on to spend a few days at the C.T.C (Care Treatment Centre) for those with HIV with Luke. We learned that the C.T.C mostly consisted of treatment counseling and that villagers were recruited and trained in special HIV treatment schools to care for their own at home. The HIV clinic/CTC was there to ensure that HIV wasn't spread between patients. We were told that anaemia was a common side effect of antiretrovirals. We also learnt that all HIV +ve patients were given a form confirming their condition and all the drugs they are taking
I also managed to visit radiotherapy, the maternity wards and the outpatient's clinic, but I don't want to ruin all the experience for you so I will only say that you need to visit them yourself! The one area of the hospital that Luke and I didn't manage to visit was the TB clinic – this was due to the risk of us catching TB!
Donations (coats, books etc.)
By the end of our hospital visit, Luke and I thought we would donate our white lab coats, a few of our medical books and some antibacterial hand wash (all of which is hard to come by in the hospital!)
The school (Pretty)
Before we left Zablon and Pretty, Pretty gave us the opportunity to sit in on a friend of hers class. Somewhat fittingly, they were learning about first aid! Luke and I explained some of what we had learned about treating burns to the class as the teacher translated – the class then asked us questions.
Conclusion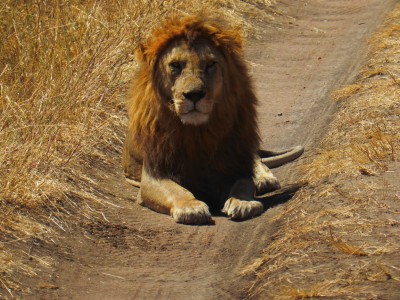 Tanzania is an amazing place and the sheer quantity of things you can do there is practically limitless! Luke and I thought we would take advantage of the fact we were so close to the Serengeti and after our final week working at the hospital we went on a safari.
Why this project was good and why I recommend it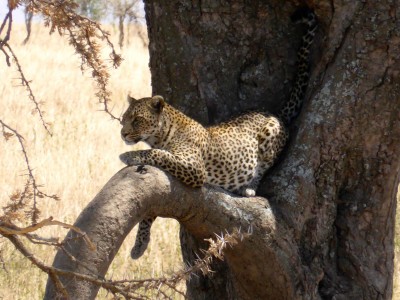 This project will open your eyes to what all those charity programs are trying to raise money for! You will experience what its like to be a Doctor in Tanzania and see what its like to be a patient there too. You will see what limited resources the hospital has and what they do the try and get round their limitations. You will have hands on experiences with patients and apply some of the things you've learnt in the past. You can't get a purer project than this when it comes to the basics of medicine!
On top of this you have the opportunity to get to know the community at Usa River and perhaps even go on a safari like Luke and I did.
I'd like to thank all those who helped me pay for this life changing trip, those who helped me organize it (Kevin Dynan in the UK and Elias in Tanzania) and of course the wonderful Zablon and Pretty, whom without them – I would have not left the country feeling nearly as cultured and satisfied as I did.
To follow in Jack and Luke's footsteps and join the medical project in Tanzania here